Welcome to Bike Bristol!
Bike Bristol's ambition is to encourage as many people as possible to cycle in the city! Through a range of cycling courses and training, a beginner can learn to pedal and go on to be a confident commuter or leisure cyclist.
We are particularly keen to get more children learning to pedal and start cycling to school. This introduces independence and a healthy lifestyle from a young age.
With regard to adults, there are many people who would like to cycle but lack confidence. Our structured training allows you to build up skills that will help you ride safely across all types of roads and feel able to tackle the traffic!

In current times it is becoming increasingly apparent that more of us need to travel and commute sustainably. The great thing about cycling is it is enjoyable and gets you fit at the same time as helping look after the environment.

Our aim is to help as many people as we can to learn to love cycling, commuting to schools and workplaces, getting around town, going for family bike rides and going and see friends!
Click here for current vacancies
Our Instructors:
*we are interested to hear from you if you would like to become an instructor, especially if you are a National Stardard Cycle Instructor. Please get in touch*
Sam
Our Instructor Sam is a qualified National Standards Cycling Instructor (NSIQ). Having taught Bikeability and Learn to Ride courses for 7 years he is able to bring a wealth of experience to teaching. Sam is first aid trained and a qualified bike mechanic.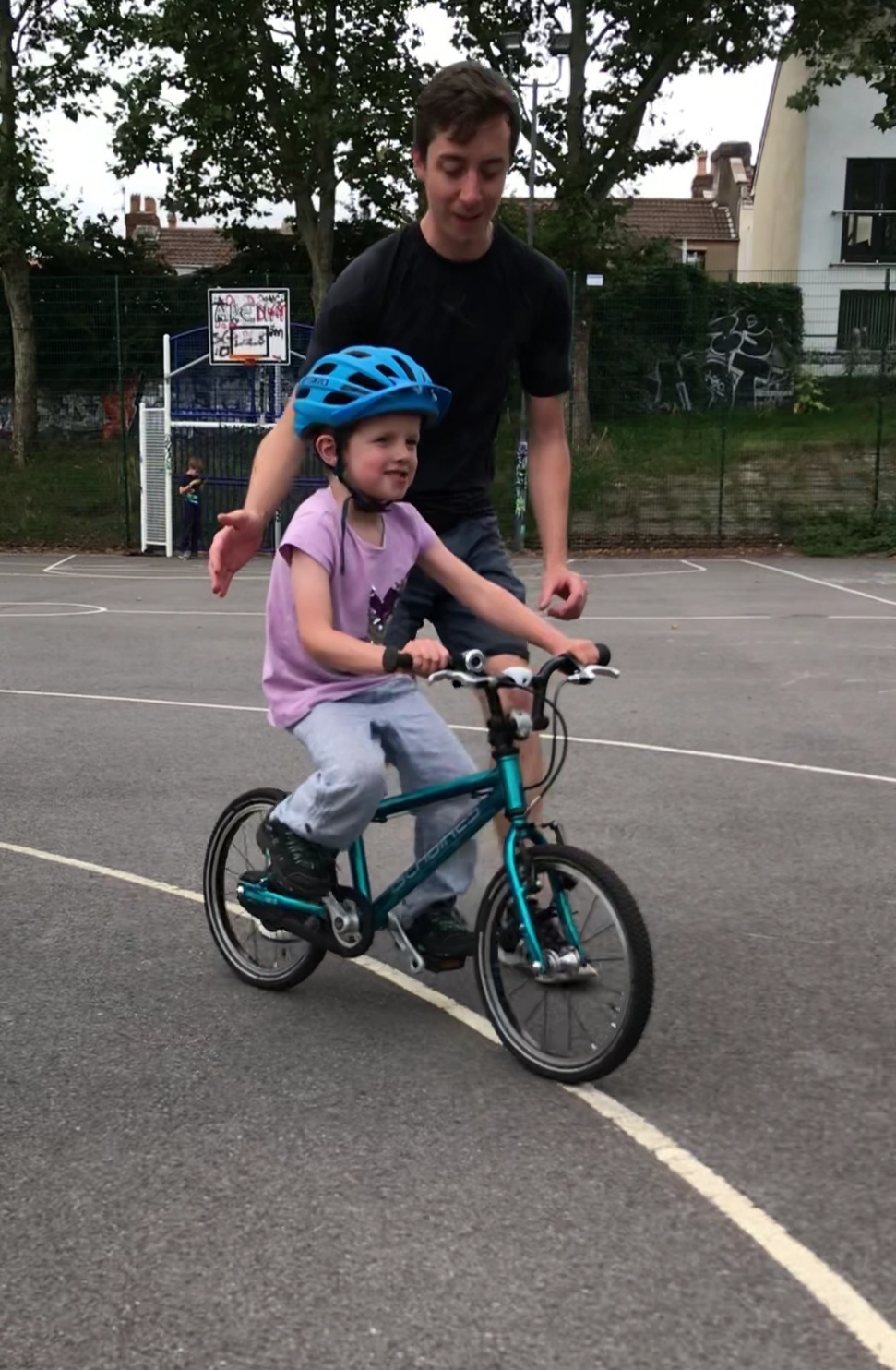 Sam's NSIQ cycling instructor number: 513769 which appears on Bikeability's database.
https://bikeability.org.uk/contact-us/
Sam is DBS checked and can be searched with the number: 001592563042
Name: Samuel William Marsh
Please get in touch for more information, or view documents here
Let's get Bristol Cycling!