Cycling News
Liveable Neighbourhoods
Healthier, less polluted streets that are safer and friendlier for all. Sound good? We need more Liveable Neighbourhoods for Brislington. Find out more here: Liveable Neighbourhoods
The Brislington Tramway
An exciting potential new walking and cycling route in Brislington BS4 on the old railway line. See more here
Videos
How to do an M-check (Bike Bristol)
Bikeability videos
Links
Bristol Cycling Campaign
We are members of The Bristol Cycling Campaign which is working to make cycling better, safer and more enjoyable accoss the city. https://bristolcycling.org.uk/ - Members get 5% off the cost of new bikes or 10% off lessons - share your membership number with us to claim the discount
Better By Bike
Bristol's online cycling hub - maps, journey planning and more
Journey Planning, bus timetables, bus and rail real time information and more.
Refurbished Bikes
Nine Lives Cycles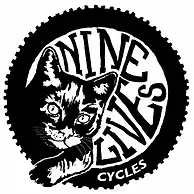 Check out Nine Lives Cycles for lovingy refurbished bikes!
https://www.ninelivescycles.co...
Projects
Severn Ride and Stride - Helping more people walk and cycle in Avonmouth and Severnside including Lawrence Weston and Shirehampton. https://severnnet.org/rideands...
Studies and resourses
Working Together to Promote Active Travel A briefing for local authorities https://assets.publishing.serv...
Bristol Bike Life: https://www.sustrans.org.uk/bi...