Squish Club - Bike Subscription
Join the Squish Club - Borrow a lightweight Squish bike and pay monthly. Upgrade when your child grows out of the bike they have. Scroll down this page for children's bikes for sale. Subject to availability!
Adult Bikes
Scroll down to see adult bikes. We are a Dawes and Claud Butler Dealer - see the full range at https://www.tgc.bike/
Bike are available to hire here
See great deals below including the PURE Free Step e-bike at just £999. Full specification can be seen here.
Children's Bikes

*Assembled and delivered FREE within Bristol!*
We stock quality children's bikes which are perfect for learning! Our range of Squish bikes are lightweight and feature high quality components at a very competitive price!
Squish are of an equal quality, and lighter in some cases, than Isla or Frog bikes. Give your child the best chance of riding and help them cycle with ease on a child friendly bike! See the Squish website here: https://www.tgc.bike/squish-m3
Get 10% off bikes if you book one of our cycling lessons!
Demos/Test rides available

Squish Bikes

DESIGNED AND DEVELOPED IN ENGLAND, SQUISH BIKES HAVE BECOME ONE OF THE MOST POPULAR KIDS BIKE RANGES IN THE UK. IT'S EASY TO SEE WHY, AS THEY ARE LIGHTWEIGHT, RELIABLE AND DURABLE.

Encouraging your child to enjoy cycling can sometimes be tricky, especially if their only option is to learn on a heavy bike, with components that are too big and parts that are hard to use. With a Squish bike, all those headaches have been removed to leave a simple to use lightweight bike that your child can really enjoy. Meaning no over-stretching, no "I can't brake!!" moments and no unhappy children!
Size guide:
Squish 14 Orange/Blue - £319.99
Squish 14 Baby Pink - £319.99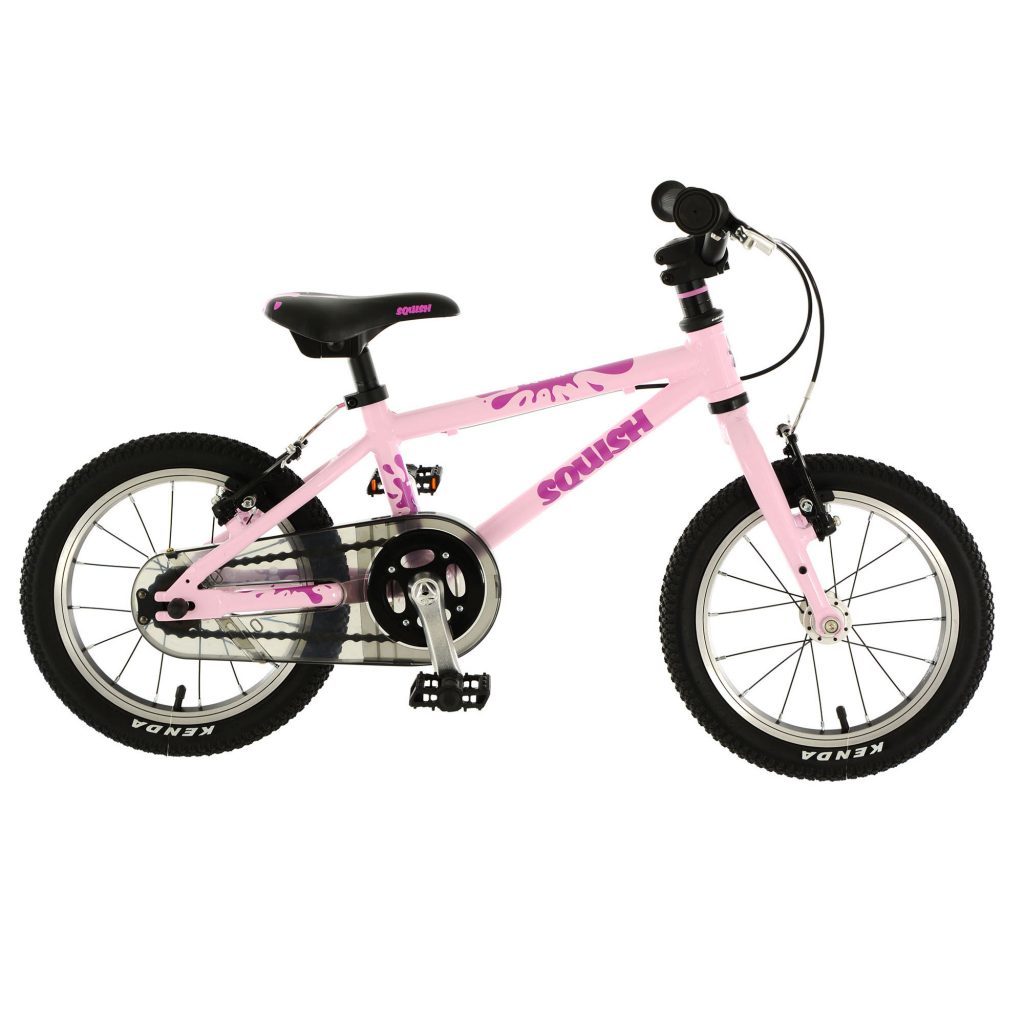 SQUISH 16 Red/Yellow - *£30 OFF* £299.99 (RRP - £329.99)
SQUISH 16 Purple/Blue - £329.99
Squish 18 Blue/Lime - £339.99
Squish 18 Aqua - £339.99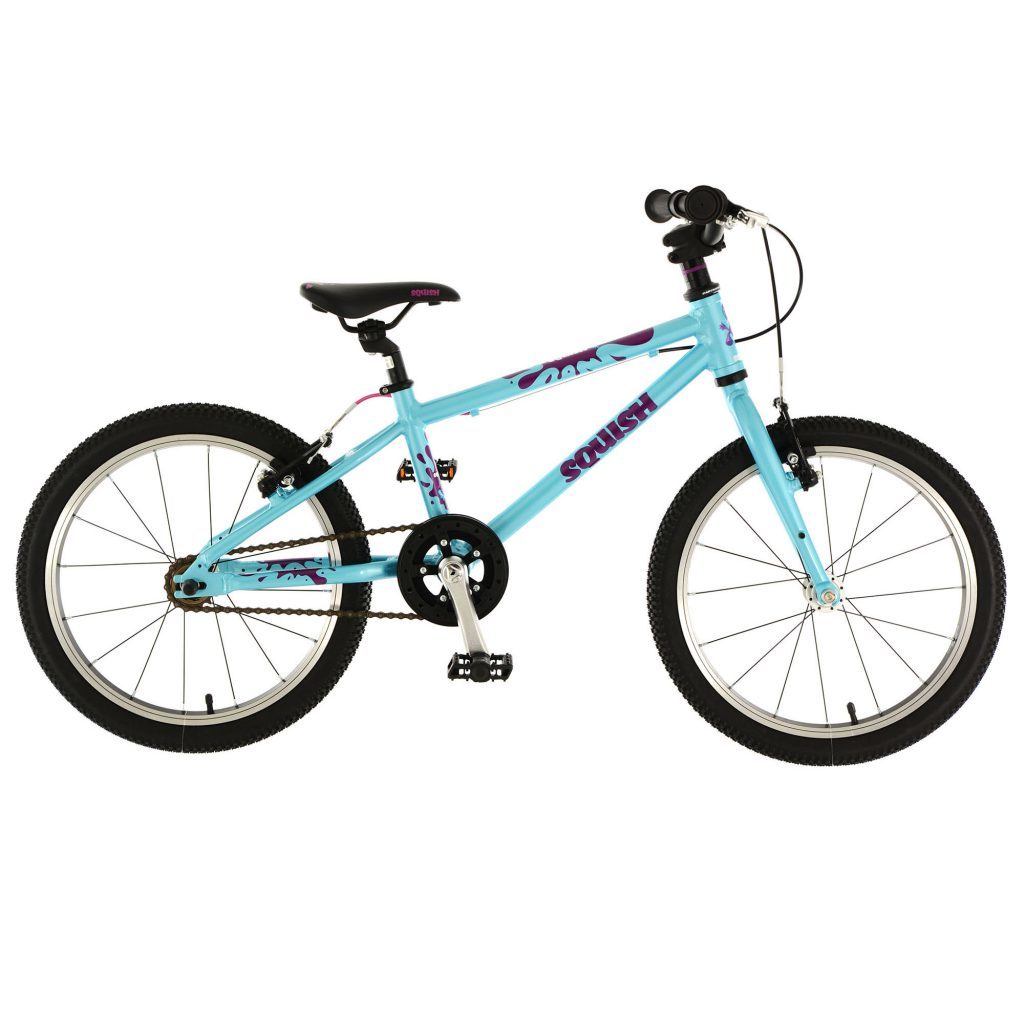 Squish 20 Green - £379.99
Squish 20 White - £379.99
Squish 20 Purple - £379.99
Squish 24 Grey/Green - £399.99
Squish 24 Mint - £399.99
Squish 24 Orange - £399.99
Squish 26 Grey/Black - £424.99
Squish 26 Purple - £424.99
Squish 26 Red - £424.99
Balance Bikes
Balance bikes have quickly become one of the most common ways to get your child onto 2 wheels. They're ideal for teaching balance and control, to then move straight onto a pedal bike without the need for stabilisers. Our Lil Duke balance bike is built using a robust steel frame, proper little wheels and tyres (no plastic here) and of course, a cool looking paint job with colour matched rims and shiny blue finish.

Squish Balance bike - New! £159.99
Learning to balance is the key fundamental skills you need to start cycling, at any age! For many years parents have chosen stabilisers to help teach their child to cycle, but this completely removes the need for balance, so completely removes the most important skill your child needs. Therefore we always recommend a balance bike as your child's first set of wheels. Low enough to stand over with confidence, but high enough to sit on and scoot along. As your child builds up speed, each stride gets further apart and in between strides, your child will quickly get to grips with staying upright! Once your child has mastered this, they can then start to get their head around using the rear brake to slow them down, again a very important skill when cycling! We've built our Squish balance bike to be as light as possible (3.86kg) to not only help your child handle it, but also for when you inevitably have to carry it back home, or to the car when your child has had enough learning for one day!
Lil Duke Balance Bike - £79.99
Lil Duchess Balance Bike - £79.99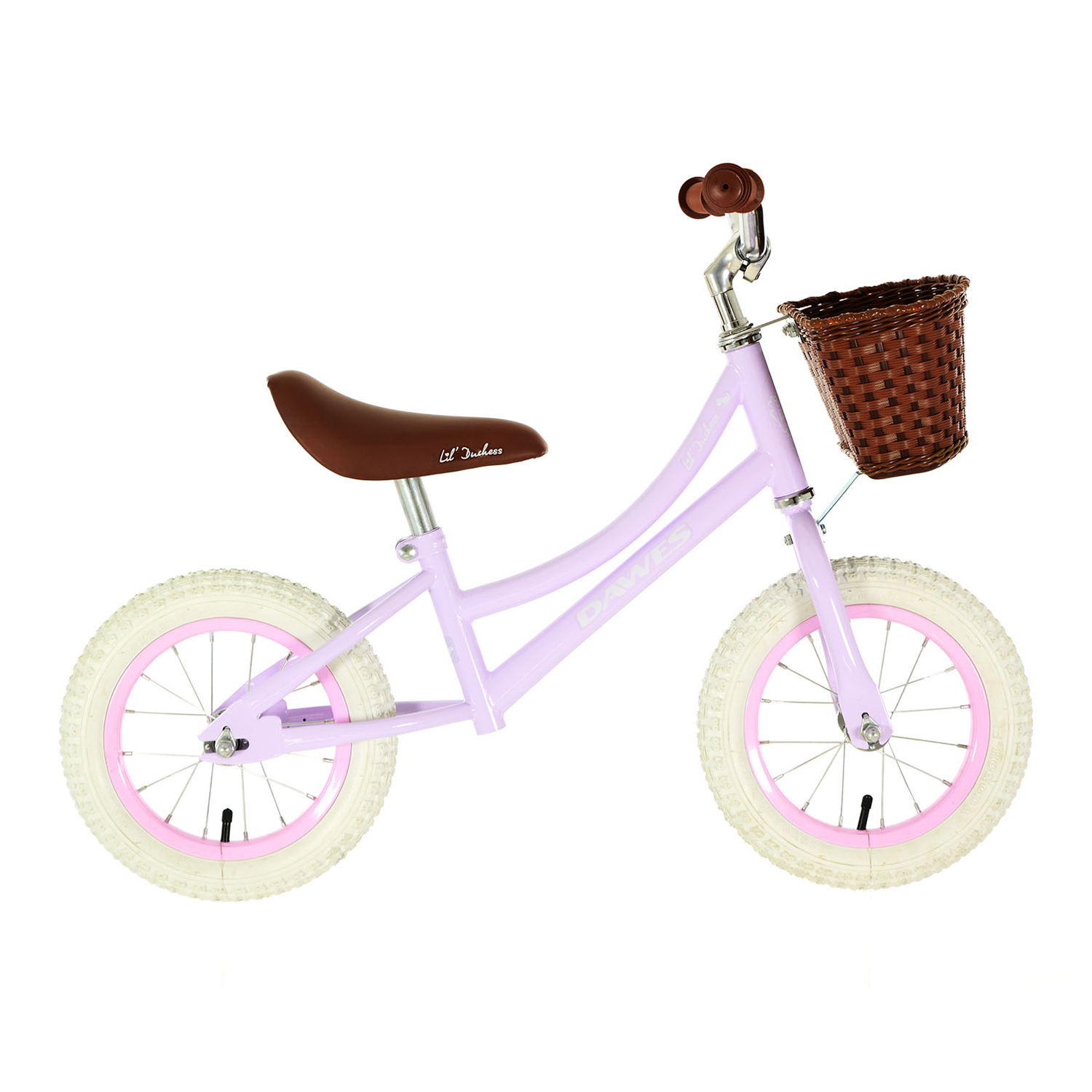 Adult Bikes
Electric Bikes

All bikes are assembled and delivered free in Bristol.
Mojav-E
£1369
The Dawes Mojave has long been one of the most popular models in our standard trekking range. So with the boom in electric bikes, we thought what better model to electrify!
Built around a unisex frame design we hope this one bike will cater for a wide variety of cyclists. Couple that with accessories which come as standard including full length mudguards, rear carrier and big-foot propstand and the all new Dawes Mojav-E really is a jack of all trades. Ideal for commuting to work, carry your things on the back, or just going for a spin in the countryside with a picnic, this 250W electric bike takes the brunt of the work so you can either ride much further than normal, or make that quick journey without arriving all sweaty.
The 36V 10Ah battery neatly connects to the downtube, keeping it out of the way, and it can easily be disconnected by key if you'd rather charge it up inside your home. The 250W rear hub motor smoothly assists you up to 25kph and offers a range of approx 45km per charge. We've also fitted easy to use, reliable Shimano 21spd gears and powerful mechanical disc brakes to help bring you to a stop.
The Falcon Turbine is a great value workhorse! With it's very popular 27.5″ wheels, it's a great option for some serious off-roading, and with the downtube mounted battery it's a very well put together package. Add to all that, 21 speed Shimano gears, powerful disc brakes and quality components, the Turbine can't wait to get warmed up!
Full details and specifications here
Falcon Turbine
£1349
The Falcon Turbine is a great value workhorse! With it's very popular 27.5″ wheels, it's a great option for some serious off-roading, and with the downtube mounted battery it's a very well put together package. Add to all that, 21 speed Shimano gears, powerful disc brakes and quality components, the Turbine can't wait to get warmed up!
Falcon Serene

£1199

The Falcon Serene truly lives up to it's name thanks to it's large capacity 360Wh battery power, that'll keep you gliding along with ease for upto 45km. Not only does the rear carrier mounted battery offer more power, but also it allows more freedom for us to develop a more standard frame geometry – meaning it looks less like an ebike than some others. The low step comfort frame is ideal for ladies or gents and with easy adjusting saddle/handlebar it'll suit anyone up to approx 6ft

Claud Butler Haste-E

£1399.99
Our Claud Butler Haste-E steps it up a gear from the similar Falcon Turbine in our range. Not only have we upgraded the drivetrain to Shimano Altus shifters and derailleurs, you also get Tektro hydaulic disc brakes and improved control thanks to the wider 700mm handlebars and stubby 60mm stem.
All this, and wrapped up with Claud Butler branding, synonymous in the world of mountain biking!
We've worked hard to maintain excellent value for money with all our E-Bikes, and the Haste-E is no exception. The 36V 10Ah downtube mounted battery helps maintain a performance MTB frame geometry, whilst the 250W rear hub motor will help maintain your speed upto 15.5mph and hold you there for up to 45km! E-Mountain bikes aren't "cheating", they just help you get out further, for longer and faster – what's not to like?!
Dawes Discovery Trail Low Step EQ - 16 inch in Stock
£379.99
The Discovery Trail has been a long standing member of the Dawes Discovery range, and with good reason. Year after year it offers amazing value for money with a specification to suit even the most demanding daily cyclists. So to offer you even more choice, we've now introduced the new Discovery Trail EQ. Meaning Equipped, the new Trail EQ also comes supplied with full length mudguards and rear carrier as standard, making it even better value for money.