Learn to Ride
Click here for adult cycling courses

By using tried and tested techniques, we can get your child cycling! An instructor will help develop balance and control while building confidence and making the lesson encouraging!
See booking calendar & book here
Our 1 to 1 lessons allow for lots of support and fast learning to take place, where the likelihood is we can get a beginner cycling in their first hour, but sometime more. This can depend on previous experience and whether they have used a balance bike before. A combination of a good quality light bike and a skilled instructor are key to learning to ride. See our lightweight Squish bikes here.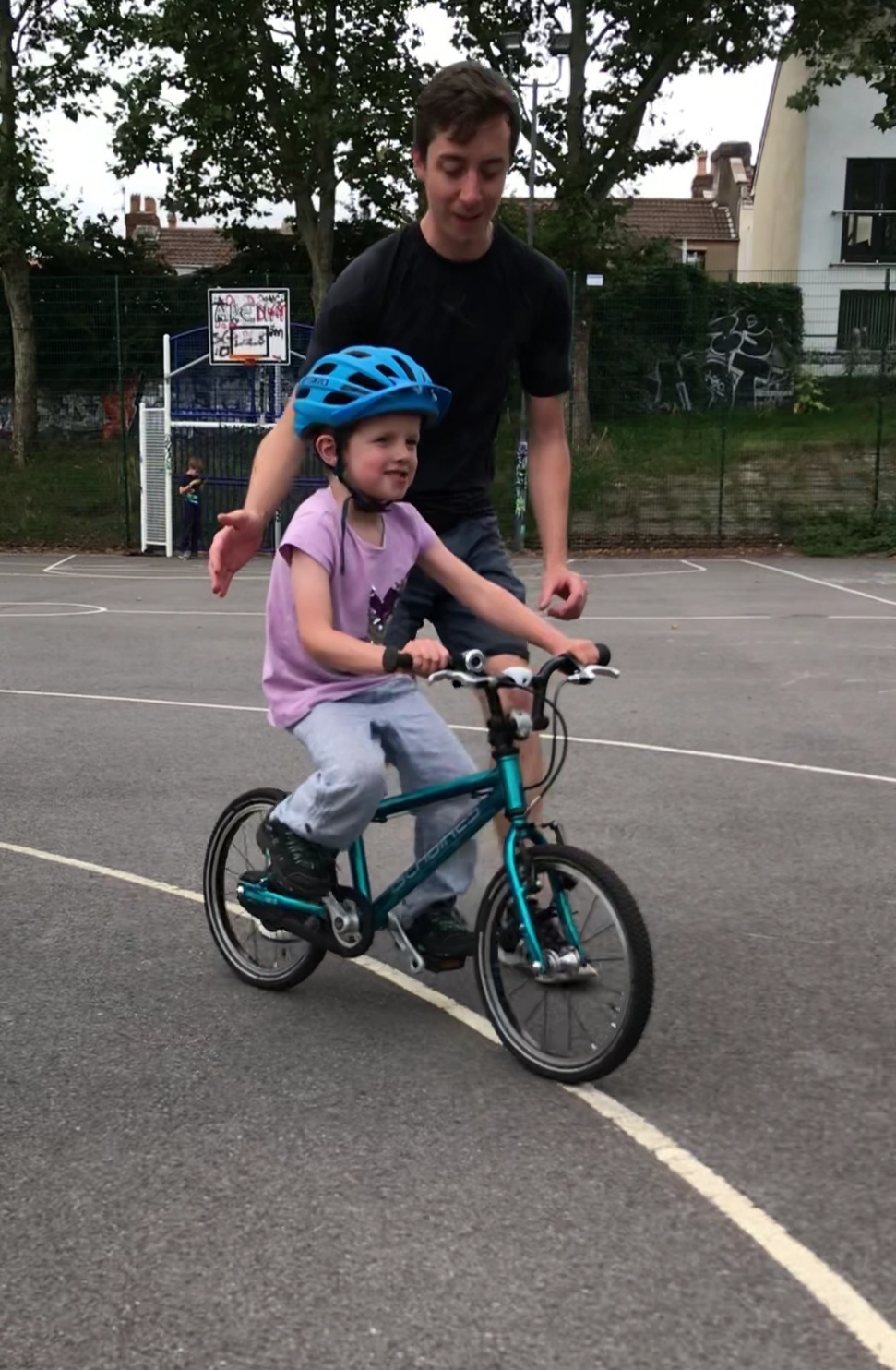 Our fleet of Squish bikes are specially designed to learning, with child sized components and are super lightweight. These bikes are available to use free and are recommended especially if you child has grown out of their bike! (which generally happens overtime!).
Want to borrow a bike long term? Join the Squish gang and pay monthly to borrow the right bike and upgragde to a larger size when you're ready.
Certificates included!
Lessons are run from St George Park BS5, which can be booked on weekdays or weekends. In future courses may be run from other parks including the Victoria Park skate park area and Dame Emily Park.
We want to welcome all children and are able to adapt learning styles and approaches to suit thier needs. We endeavour to make the lessons as inclusive as possible. We haven't yet got any "all ability cycles" but this is something we'd like to have in future.
Please see the Facebook Page for upcoming events, training dates and availability.
Prices
Lessons are taught 1 to 1 and cost £35 for 30 minutes or £45 for an hour.
2 Siblings may be taught together for an extra £10 a session, but will get less support than a 1to1 lesson, so it will most likely require 2 lessons to get them both cycling.
Upcoming Courses

Learn to Ride is bookable throughout the week, after school, weekends or holidays. Please get in touch to arrange a lesson!